SHIPPING COMPANIES TO VANUATU
"SEA FREIGHT FROM AUSTRALIA TO PORT VILA"
"Guaranteed Australia's best sea freight rates to Port Vila and Santo"
"Shipping containers to Vanuatu with security ,integrity and professionalism"
CALL CARGOMASTER: 1300 767 136 AUSTRALIA-WIDE
"Over 20 years experience shipping to The Pacific including Vanuatu"
"Relocating to Vanuatu, ask about Pack your own shipping containers to Port Vila and Santo"
Welcome to CargoMaster, are you thinking of  Shipping to Port Vila. Our high performance team of Vanuatu sea freight service specialists offer many years' experience shipping containers to Vanuatu and surrounding islands. CargoMaster is one of Australia's most trusted shipping companies from Australia to Vanuatu.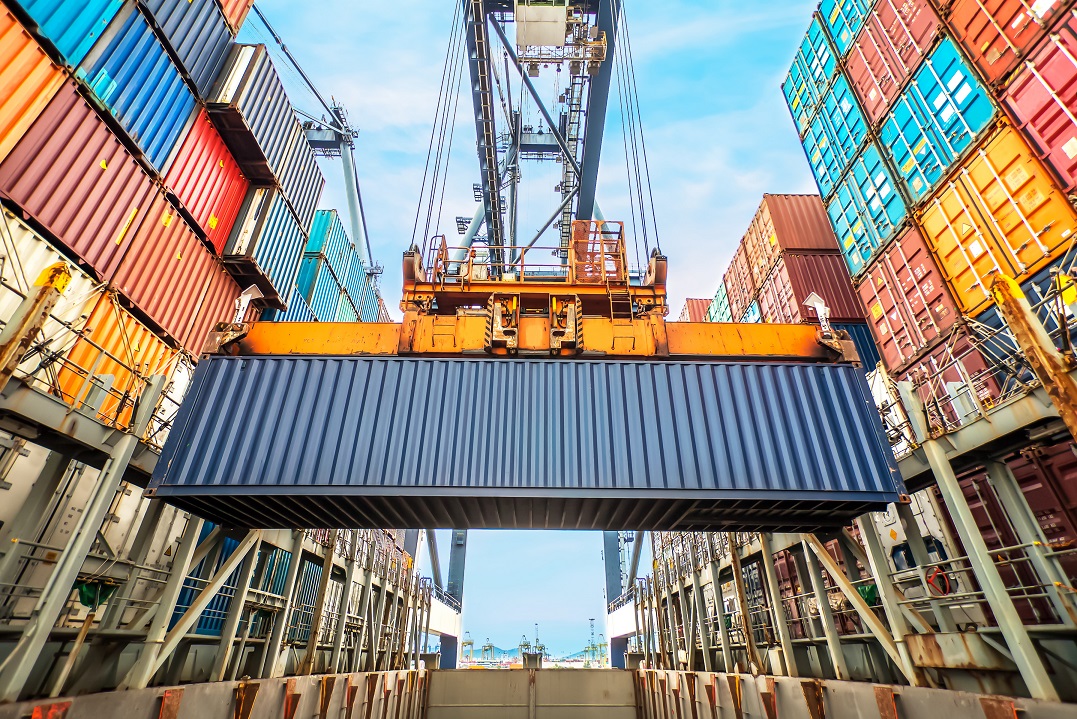 ABOUT VANUATU AND CARGOMASTER:
The Republic Of Vanuatu (Vanuatu) as it offically known is an island nation located in the south pacific ocean. Vanuatu is located several thousand kilometers east of Australia  and approx 500kms north east of New Caledonia. The Republic Of Vanuatu contains 13 major and many smaller islands, extending approx. 900 kilometres north to south. The small Island nation is positioned right on the Pacific Ring Of Fire, where two tectonic plates meet, meaning Vanuatu is exposed to a lot of earthquakes.Vanuatu has a population of approx 300,000
The capital Port Vila, is a deepwater port and the island nations main international port servicing  Vanuatu. Thier is also a smaller port at Luganville on the island of Santo (Espiritu Santo). Santo is Vanuatus largest island.
CargoMaster offers weekly sea freight services and air freight to Vanuatu from Sydney, Brisbane, Darwin, Townsville, Melbourne Adelaide and Perth.
The people of Vauatu share a close and friendly relationship with Australia as such Australian is one of Vanuatu's suppliers of goods and services (akong with South Korea)
CargoMaster sea freight services include 20ft and 40ft containers to Port Vila and Santo. CargoMaster handles a wide variety of cargo to Vanuatu including cars, trucks, buses, machinery, industrial equipment, excavators, building materials , the list is endless. Cargomaster also works closely with clients that require project cargo services, air and sea charter services and heavylift air freight.
If you are planning of relocating to Vanuatu ask CargoMaster about Self Pack Shipping containers, a great wayy to save on removals costs a stay in control of your move. Self Pack International shipping containers can be delivered to your door anywhere in Australia for Packing, once packed Call CargoMaster to pick up your self pack container and ship to Port Vila or Santo.
Vanuatu has a stable population of about 300,00 people. The capital of Vanuatu is Port Vila, which is also Vanuatu's main port. Port Vila has a population of approx. 50,000 people and is located on Efate island. Espiritu Santo (commonly known as Santo)  is Vanuatu's largest island , Luganville is the largest township on Santo island
SHIPPING CONTAINERS TO PORT VILA
CALL CARGOMASTER 1300 767 136
SHIPPING TRANSIT TIME TO PORT VILA AND SANTO  
Sydney to Port Vila: 16 Days
Sydney to Santo: 29 Days
Melbourne to Port Vila: 18 Days
Melbourne to Santo: 32 Days
Brisbane to Port Vila: 13 Days
Brisbane to Santo: 27 Days
Fremantle (Perth) to Port Vila: 38 Days
Perth (Fremantle) to Santo: 40 Days
Adelaide to Port Vila: 36 Days
Adelaide to Santo: 38 Days
Hobart/Launceston to Port Vila: 22 Days
Hobart/Launceston to Santo: 36 Days
Townsville to Port Vila: 18 Days
Townsville to Santo: 26 Days
Darwin to Port Vila: 34 Days
Darwin to Santo: 48 Days
WHAT YOU SHOULD KNOW ABOUT SHIPPING TO VANUATU
MORE ABOUT CONCESSIONS AND EXEMPTIONS
CONTACT OUR TEAM TODAY CARGOMASTER WILL SAVE YOU TOO!
TEL: 1300 767 136 
"SAVE MORE, SAVE TIME" with CargoMasters' international self- pack shipping consolidation services to and from Vanuatu!
CONTACT OUR TEAM TODAY CARGOMASTER WILL SAVE YOU TOO!
TEL: 1300 767 136