Sea Freight Companies | CargoMaster™ Services
Moving sea freight with security, integrity and professionalism
Welcome to our site Sea Freight Companies. CargoMaster is one of Australia's most trusted sea freight companies, CargoMaster has been moving international sea freight to and from Australia for over 20 years and offers over 35 years transportation experience. CargoMaster offers an established and proven international sea freight network and a broad range of sea freight services . CargoMaster moves shipping containers and other international sea freight from all of Australia's International Shipping Container Gateways, located in Sydney, Melbourne, Brisbane, Perth, Adelaide, Port Hedland, Darwin, Townsville and Newcastle. Container Vessels sail weekly from all of Australia's capital cities.
CargoMaster is able to collect your sea freight or deliver your empty shipping containers for packing (stuffing) to most locations around Australia, once delivered standard free time for you to pack the container is 12-14 days. When you have finished packing (stuffing, industry term!) CargoMaster will collect your export container, weigh the container, fasten a numerical security bolt seal on your container then lodge your container at the export wharf for loading onto a Vessel.
CargoMaster will also process and lodge all the required export documentation. All types of equipment are available to transport sea freight: 20ft and 40ft containers, 20ft and 40ft flat racks, 20ft and 40ft open-top containers, and 40ft high cube shipping containers. CargoMaster sea freight services extend to Project shipments, shipping heavy industrial equipment and machinery, and other types of break bulk sea freight (all shapes, sizes and weights!) CargoMaster has experience with most types of international freight documentation, including, Bills Of Lading, Sea Way Bills, Letters Of Credit and other types of country-specific documentation. . CargoMaster offers many years' experience delivering all types of international cargo from Australia to all corners of the world. When you call CargoMaster as your international sea freight shipping partner, you get an established and proven international network of experienced international sea freight forwarding specialists that KNOW HOW to move international freight quickly, safely and cost-effectively!
CargoMaster will transport most types of cargo, including boxes, crates, pallets, pharmaceuticals, motorcycles, jet skis the list is endless. Sea freight consolidation services for pacific islands freight to Vanuatu, Fiji, Samoa, PNG (Port Moresby, Lae, Kavieng, Buka, Kieta, Alotau, Wewak, Lorengau, Lihir, Madan), Tahiti, New Caledonia, Tonga, Manus, Hawaii, Guam, Tuvalu, Niue,Palau, Nauru, Kiribati, Micronesia (Yap, Chuuk, Phonpei, Kosrea), Solomon Islands and Cook Islands (Rarotonga and Aitutaki) plus many connections to more remote islands a atolls. Self pack international shipping companies are available from all Australian capital cities to most worldwide centres.
Self-Pack International Movers are an ideal low-cost alternative to expensive removalists. Moving Overseas Shipping Containers Call CargoMaster for more information about international moving CargoMaster's experience extends to heavy shipping of machinery and industrial equipment. CargoMaster works with the mining and construction industries, shipping mining and earthmoving equipment. Project cargo, break-bulk, and out-of-gauge sea freight services to and from most cities around the world.Australian businesses and regular importers and exporters call on renowned international freight forwarders CargoMaster for 20ft and 40ft sea freight containers, flat racks and open top containers from Australia to the Middle East, Europe, North America, South America, Africa and Asia/Pacific. CargoMaster is backed by an international team of sea freight specialists delivering high-performance, next-generation sea freight solutions throughout the world!

SAVE Time, Save Money Call

the

Sea Freight Services Specialists CargoMaster Will Save You Too!

Contact CargoMaster: 1300 767 136 Australia-Wide
Sea Freight Companies Australia
Heavy Shipping Specialists, Heavy Machinery World-Wide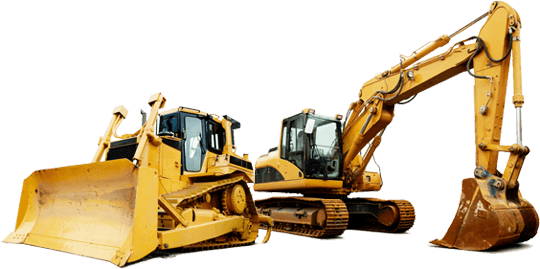 Freight Companies Australia: Sydney, Melbourne, Brisbane, Perth, Adelaide, Canberra, Darwin, Hobart
FAQ About Sea Freight
What does sea freight mean?
Sea freight is the transportation of commodities in a cargo vessel. There are many different types of sea freight. The most common sea freight is commodities transported in bulk carriers and commodities transported by shipping containers. Sea freight is the world's oldest method of transporting goods internationally.
Is sea freight cheaper than air freight?
Generally, yes, sea freight is considered the cheapest way to move commodities around the world. Sea freight has a longer transit time compared to air freight. Sea freight shipments are, in most cases, bigger and heavier than air freight.
How long does sea freight take?
Sea freight has a longer transit time than air freight. The transit time of sea freight will depend on the origin and destination of the freight and the type of sea freight service used.
Does CargoMaster handle sea freight Australia to the Pacific Islands?
Yes, CargoMaster offers sea freight services to most islands in the Pacific and has been doing so for over 20 years. Call CargoMaster for a sea freight quote.
How much does it cost to ship a 20ft container?
Sea freight quotes are available anytime; simply call CargoMaster. There is no standard sea freight rates. Sea freight costs will depend on the origin, destination, and size of your goods.
What is the best sea freight company?
CargoMaster is one of Australia's most trusted sea freight companies. CargoMaster offers over 20 years looking after international sea freight shipping from and to Australia.
Where do we get sea freight rates from Australia?
Easy, contact CargoMaster for sea freight rates from Sydney, Melbourne, Brisbane, Perth, Adelaide, Newcastle, Port Hedland, Townsville, and Darwin. Vessels sail weekly to all corners of the globe.
Africa

Kenya
Mauritius
Morocco
Mozambique
Namibia
South Africa
Zimbabwe

Asia / Pacific

Australia
Bangladesh
China
Fiji
Guam
HongKong
India
Indonesia
Japan
Korea
Malaysia
Myanmar
Nepal
New Zealand
Pakistan
Philippines
Singapore
South Korea
Sri Lanka
Taiwan
Thailand
Vietnam

Caribbean & Central America

Bahamas
Bermuda
Costa Rica
Dominican Republic
Jamaica
Honduras
Netherlands Antilles
Nicaragua
Panama

Europe

Austria
Belgium
Cyprus
Czech Republic
Denmark
Finland
France
Germany
Greece
Hungary
Ireland
Italy
Malta
The Netherlands
Norway
Poland
Portugal
Romania
Russia
Slovakia
Slovenia
Spain
Sweden
Switzerland
Turkey
Ukraine
United Kingdom

Middle East

Bahrain
Egypt
Israel
Jordan
Lebanon
Kuwait
Oman
Qatar
Saudi Arabia
Syria
UAE

North America

Canada
Mexico
United States

South America

Aruba
Argentina
Bolivia
Brazil
Chile
Colombia
Ecuador
Guyana
Paraguay
Peru
Uruguay
Venezuela
| Type of Container | Inside Dimensions (m) | Door Opening (m) | Tare Weight (kgs) | Volume (cbm) | Loading Capacity (kgs) |
| --- | --- | --- | --- | --- | --- |
| 20′ Standard Container | 5.92×2.34×2.38 | 2.29×2.28 | 1.9 | 33 | 22.1 |
| 20′ Open Top Container | 5.92×2.34×2.38 | 2.29×2.28 | 2.177 | 31.6 | 21.823 |
| 20′ Reefer Container | 5.38×2.24×2.29 | 2.24×2.12 | 3.209 | 24.1 | 17.111 |
| 20′ Flatrack | 5.94×2.40×2.27 | | 2.56 | | 21.44 |
| 40′ Standard Container | 12.06×2.35×2.38 | 2.29×2.28 | 3.107 | 67.3 | 27.373 |
| 40′ Open Top Container | 12.064×2.34×2.37 | 2.29×2.25 | 4.445 | 64 | 26.067 |
| 40′ Reefer Container | 11.21×2.25×2.18 | 2.22×2.12 | 4.84 | 49.3 | 25.64 |
| 40′ Flatrack | 12.07×2.42×2.10 | | 5.55 | | 25.22 |
| 40′ High-Cube | 12.06×2.34×2.68 | 2.29×2.25 | 3.265 | 75.8 | 27.215 |
CargoMaster door to door sea freight world-wide
Containers packed daily, vessels sailing weekly, call NOW
Mining industries
Sea and air freight services (and air freight services for urgent freight)
Construction industries
Delivered via Sea Freight across Australia
Heavy industrial machinery
Professionals in international shipping of earthmoving equipment and heavy industrial machinery via international sea and air freight.
Professional Logistics services offered by CargoMaster
Popular sea freight services offered by CargoMaster
---
Thank-you for contacting us, it's great that you have selected our contact us page, we appreciate the opportunity, if your shipment relates to air freight or less than a container load sea freight, please include the weight and dimensions of each piece in your request. We look forward to working with you, please feel free to call at any time.