SHIPPING COMPANIES TO APIA
"SEA FREIGHT CONTAINERS FROM AUSTRALIA TO SAMOA"
"Guaranteed Australia's best shipping container rates to Apia"
"Shipping containers to Samoa and surrounds, with security ,integrity and professionalism"
CALL CARGOMASTER: 1300 767 136 AUSTRALIA-WIDE
"Over 20 years experience shipping to The Pacific including Samoa"
"Relocating to Samoa, ask about Self-Pack your own shipping containers to Apia"
Welcome to CargoMaster, are you thinking of  Shipping to Samoa. Our high performance team of Samoa sea freight service specialists offer many years' experience shipping containers to Samoa and surrounding islands. CargoMaster is one of Australia's most trusted shipping companies from Australia to Samoa.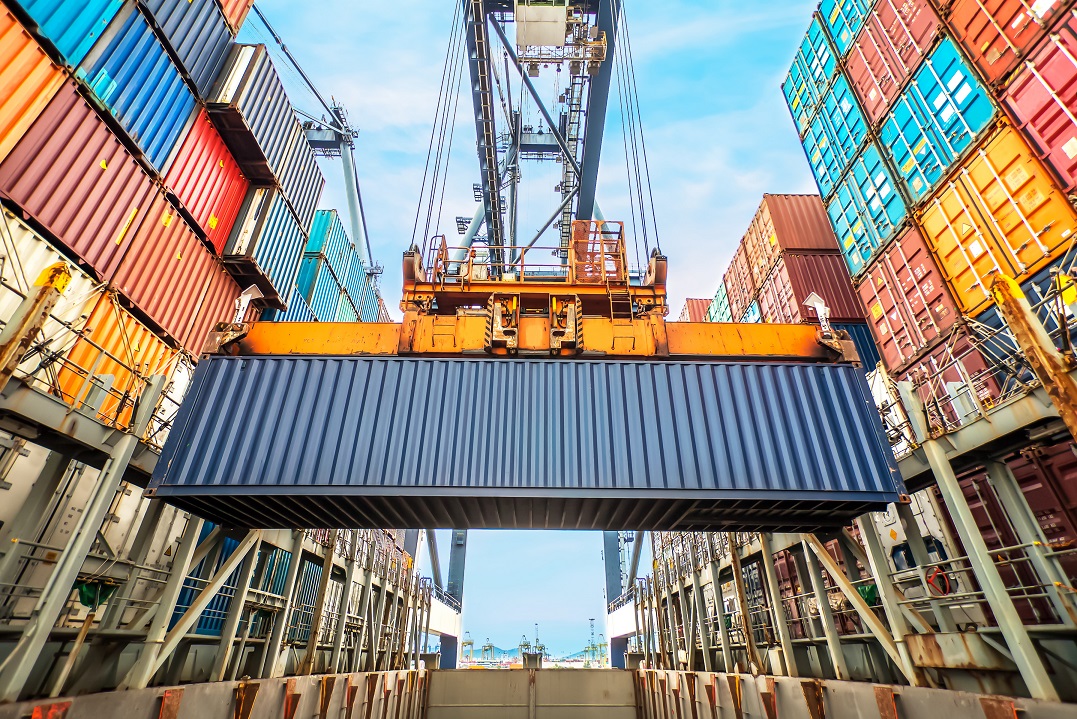 CARGOMASTER SERVICES TO SAMOA
SEA FREIGHT TO APIA:
Vessels sailing weekly to Apia from Brisbane, Sydney, Melbourne and regular ly from Adelaide ,Perth, Darwin and Townsville.
CargoMaster handles all types of freight to Samoa and beyond, CargoMaster offers you offer 20 years experience handling cargo to the Pacific Islands including Samoa.
Most popular sea freight option for bulk goods would be 20ft and 40ft containers, which are delivered to you for packing and once packed CargoMaster will collect and organise loading of the container onto a vessel to Samoa. CargoMaster handles a wide range of products to Samoa and sea freight services vary from charter services to 20′ container loads. Cargomaster has experience packing and moving expensive and fragile medical equipment, industrial machinery, construction equipment the list is endless.
If you are considering relocating to Samoa CargoMaster offers Self Pack International Shipping Containers a great way to save money and stay in control of your move too! Self Pack shipping containers can be delivered empty to you, for packing to almost anywhere in Australia, check out CargoMaster's youtube video about self pack international shipping containers   
Samoa, or as is correctly known as the Independent State Of Samoa (FROM 1979, prior to 1979 known as Western Samoa).Samoa is a polynesian Island nation, made up of two main islands and several smaller uninhabited islands. Samoa is a member of the Commonwealth Of Nations and was administered by British and New Zealand administrators up until 1962. Samoa became independent after 1962.
The Independent State Of Samoa has a population of approx 400,000 people , the capital is Apia with a population of approx 200,00. CargoMaster offers sea freight and air freight services to Apia from Sydney, Melbourne, Brisbane, Perth, Adelaide and Darwin. The port of Apia handles 99% of sea cargo inboind and outbound. Apia port is a deepwater port.
SHIPPING TO APIA
TYPICAL QUESTIONS CALLERS ASK ABOUT SHIPPING TO APIA
"Can we ship our car. truck, motor cycle to Apia from Australia"
"Yes you can, you need to check with Samoa customs to ensure they do not have restrictions (like the age of your vehicle for example)"
"Can we travel to Samoa via a container ship as passengers"
"Sorry CargoMaster does not offer a service, however CargoMaster does offer charter services from Australia to Samoa"
"How long will it take for a container to get to Samoa from Australia"
"Transit time is approx 22 days to Samoa depending on the vessel and route"
"we live in a rural area in Australia can you deliver empty containers for packing to rural areas"
"Yes CargoMaster delivers shipping containers all over Australia, everyday"
CALL CARGOMASTER 1300 767 136
TRANSIT TIMES FROM AUSTRALIA TO SAMOA  
Sydney to Apia: 27 Days
Melbourne to Apia: 29 Days
Brisbane to Apia: 26 Days
Fremantle (Perth) to Apia: 38 Days
Adelaide to Apia: 33 Days
Hobart/Launceston to Apia: 33 Days
Townsville to Apia: 22 Days
Darwin to Apia: 32 Days
Welcome to CargoMaster, Australia's renowned sea freight specialists. Our high performance team of sea freight service professionals offer many years' experience delivering containers to and from Samoa. Cargomaster delivers self-pack containers all over the world.
At CargoMaster we strive to deliver cost effective sea freight services to business, government and private individuals.
"SAVE MORE, SAVE TIME" with CargoMasters' international self- pack shipping consolidation services to and from Samoa!
CONTACT OUR TEAM TODAY CARGOMASTER WILL SAVE YOU TOO!