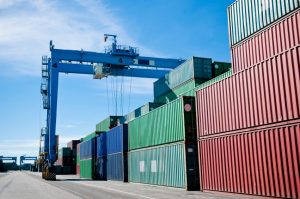 Welcome to CargoMaster, The CargoMaster team offer you many years' experience moving all types cargo from Australia to Ghana, CargoMaster is renowned for delivery cost effective, innovative shipping solutions from Australia to Ghana and all over Africa. Our high performance team of Transportation specialists have moved 100's of containers to Africa and all around the world. CargoMaster customers include Government Department, Agencies, Defence Force, Major Corporations, Business and Private individuals, if you need professional help with
shipping containers to Ghana
, CargoMaster is your perfect choice.
Take control of your sea freight and air freight costs m 20 and 40' container loads of personal effects to Ghana, self-pack shipping containers are ideal.
"SAVE MORE, SAVE TIME" with CargoMasters' Self-Pack International Shipping Containers to Ghana, West Africa!
CONTACT OUR TEAM TODAY 1300 767 136 CARGOMASTER WILL SAVE YOU TOO!