SEA FREIGHT COMPANIES TO FIJI
"SHIPPING CONTAINERS FROM AUSTRALIA TO SUVA AND LAUTOKA"
" Air freight services from Australia to Fiji"
"Australia's best Shipping container rates to Fiji"
CALL CARGOMASTER: 1300 767 136 AUSTRALIA-WIDE
"Over 20 years experience shipping cars and heavy machinery to Fiji"
"Relocating to Fiji from Australia, ask about Self-Pack your own shipping containers to Fiji"
"Bula" , thankyou for visiting our site page about sea freight- shipping companies Fiji. CargoMaster offers many years experience moving cargo to Fiji and surrounding islands. CargoMaster works with a wide range of clients delivering air freight and sea freight shipping services to the Fijian Islands. Clients include Australian Government, State Governments, Medical organisations, building and construction , CargoMaster handles a huge variety of cargo to Fiji including building materials, Industrial eqiuipment, construction machinery, cars, buses, excavators, boats, aircraft, helicopters the list is endless!
If you are thinking of moving and "Shipping from Australia to Fiji". ask CargoMaster about self pack moving containers to Suva and Lautoka. Self pack shipping containers to Fiji will save you on removal costs and help you to stay in control of your move y Call CargoMaster to learn more about sea freight and shipping containers to Fiji, CargoMaster is one of Australia's most trusted International Shipping Companies to Fiji and The Pacific Islands and Fiji.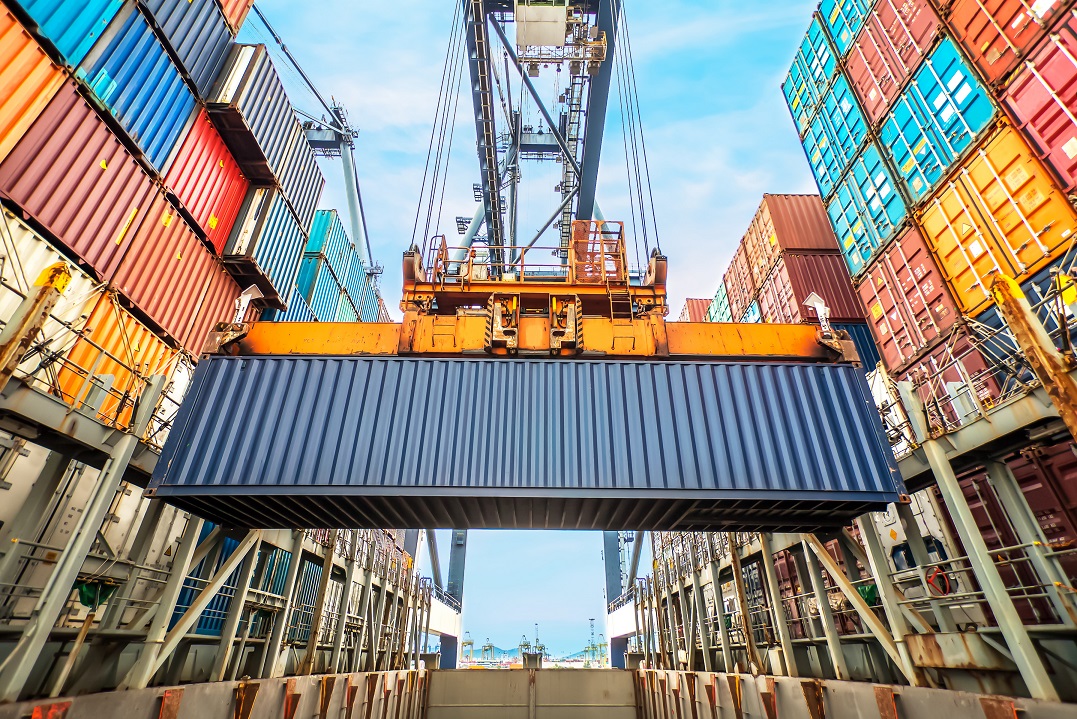 ABOUT FIJI AND CARGOMASTER:
Fiji  has a population of over 900,000 people and is the Pacific Islands most populated Pacific Islands nation. Australia enjoys a close friendship with Fiji. Fiji was declared an independent free country in 1970 , prior to that Fiji had been ruled by the English for nearly 100 years. The Republic Of Fiji as it is correctly known contains over 300 small and large islands nation is the Pacific Islands most populated nation. As previously mentioned, Australia and Fiji share a strong and enduring working relationship, The Partnership is wide ranging and comprehensive and builds on the already strong foundations in the Fiji-Australia relationship. It has paved the way for deeper security, economic and people-to-people links between both countries. It also commits Australia and Fiji to strengthening bilateral political cooperation.
On 25 May 2022, in her first week as Foreign Minister, Senator the Hon. Penny Wong travelled to Fiji, demonstrating the importance Australia places on our relationship with Fiji.
Australia has a friendly close working relationship with The highly  respected and succesful Prime Minister Of Fiji (A keen follower and supporter of Fijian Rugby!) :
Hon. Josaia V. Bainimarama
HON JOSAIA V. BAINIMARAMA SPEECH TO GENERAL ASSEMBLY  UNITED NATIONS 22ND SEPTEMBER 2022
Suva is the capital of Fiji, the port of Suva is the island nations largest container shipping port and deepwater port the second largest is Lautoka. Suva will handle 90 per cent of Fiji's import cargo in 2022. Suva is a busy commercial deepwater port.
Fiji is renowned world-wide for its luxury resorts pristine white sandy beaches, great weather and friendly people. Fiji is a very popular Pacific Island holiday spot for Australians and New Zealands. Fiji is the pacific islands most popular tourist destination.
CargoMaster offers weekly sea freight services to The Port Of Suva, Fiji's main port and also Lautoka. Fiji would be considered a Freight Hub" for the south pacific islands, especially from New Zealand and Australia. The port of Suva is a Deepwater port meaning it can handle large commercial container vessels. Suva Port boasts superior Port infrastructure too its South Pacific neighbors.
SHIPPING TO FIJI
SAILING SCHEDULE AUSTRALIA TO FIJI (SUVA AND LAUTOKA)

CALL CARGOMASTER 1300 767 136
SHIPPING TIMES FROM AUSTRALIA TO FIJI  
Sydney to Suva: 18 Days
Sydney to Lautoka: 16 Days
Melbourne to Suva: 21 Days
Melbourne to Lautoka: 19 Days
Brisbane to Suva: 16 Days
Brisbane to Lautoka: 18 Days
Fremantle (Perth) to Suva: 32 Days
Fremantle (Perth) to Lautoka: 34 Days
Adelaide to Suva: 24 Days
Adelaide to Lautoka: 26 Days
Hobart/Launceston to Suva: 26 Days
Hobart/Launceston to Lautoka: 28 Days
Townsville to Suva: 18 Days
Townsville to Lautoka: 20 Days
Darwin to Suva: 31 Days
Darwin to Lautoka: 33 Days
Typical Questions Callers Ask CargoMaster about Shipping to Fiji
"How much does it cost to ship a shipping container from Melbourne to Fiji"
"The cost of a shipping container will vary depending on what you want to ship and how you want to ship it. The origin in Australia will also be a factor in the cost of a shipping container to Fiji. For larger loads 20 and 40' containers are available. If you have a smaller shipment LCL shipping (less than a container load would be your best option. The cost per cubic meter is a lot cheaper if you ship in a container (cost for cubic meter) a 20' shipping container is holds roughly 30 cubic meters and a 40', 60 cubic meters"
"Can we ship our car to Fiji"
"Yes, CargoMaster offers professional blocking and bracing services too so that your car. trailer, boat or whatever the machinery  doesnt get damaged in transit.Cost of shipping 20' and 40' containers from Australia to Fiji varies according to the origin in Australia. Call CargoMaster for Australia's best shipping container rates to Fiji?
" Is thier customs duty  and How much is customs duty in Fiji"
"Fiji duty and taxes will vary according to the goods you are i9mporting into Fiji. If you are relocating back to Fiji and you have personal effects it is unlikely you will need to pay duty. The best and safest way to find out about duty or taxes payable in Fiji is to call CargoMaster and get specific information"
CONTACT OUR TEAM TODAY CARGOMASTER WILL SAVE YOU TOO!
CALL CARGOMASTER
TEL: 1300 767 136
"SAVE MORE, SAVE TIME" with CargoMaisters' international self- pack shipping consolidation services to and from Fiji!
CONTACT OUR TEAM TODAY CARGOMASTER WILL SAVE YOU TOO!
CALL CARGOMASTER NOW TEL: 1300 767 136